How to Plan Your Wedding Budget in 10 Minutes
Ready to make that budget for your dream wedding? You can follow an easy formula to figure out how much to allocate to each category: the flowers, the dress, the rings, and more. We'll also take a look at who usually pays for what when it comes to your parents and your future in-laws.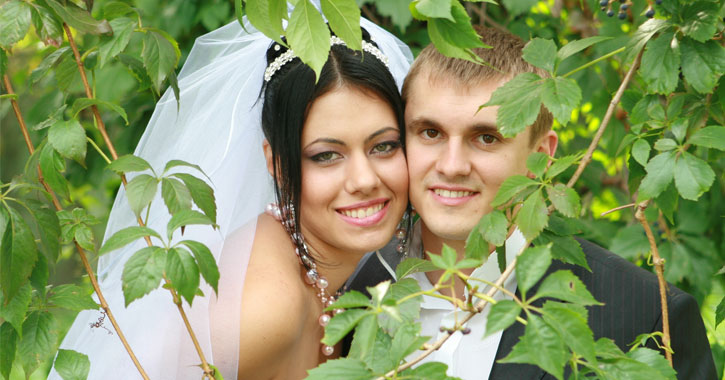 Breaking Up the Budget
How much money do you have in your wedding budget? $10,000? $30,000? No matter what the number you're working with is, take that amount and divide it up by the following percentages:
Reception (site, food, drink): 42% to 50%
Photography: 8% to 10%
Flowers: 6%
Wedding Dress: 5%
Wedding Rings: 4% to 8%
Videography: 5%
Reception Music: 4% to 6%
Groom's Formalwear: 3%
Favors and Gifts: 2% to 3%
Church/Chapel/Synagogue: 2% to 3%
Hair and Makeup for Bride: 2%
Invitations and Announcements: 2%
Ceremony Music: 2%
Transportation: 2%
Wedding Cake: 2%
Now, take a look at the dollar amount for your budget and do a reality check. For instance, a $10,000 budget means you can spend $600 on flowers. A $30,000 budget means you can spend between $1,200 and $2,400 on wedding rings. It's simple math!
Once you figure out how much you can spend in each category all decisions suddenly become much easier to make, which means the entire wedding planning process will flow more smoothly.
Who Pays for What
Are you and your fiance footing the entire bill for the wedding? Great! That makes things easier (well, maybe not financially, but for making a wedding budget it does) and you can skip this section. But, for most couples, each set of parents still pays for the majority or the entirety of the wedding. Fortunately, it's no longer tradition for the bride's parents to pay for the entire thing – costs tend to be divided up a little bit more evenly.
You and your families will need to figure out a system that works best for you. Sometimes parents offer to throw in a certain amount and other times they'll dictate what they'd like to pay for.
Here is a simple and traditional way to split up the tab:
Groom's Side
Wedding rings (and engagement ring if that hasn't been covered yet)
Flowers
Gifts to groomsmen
Marriage license
Officiant's fee
Rehearsal dinner
Alcohol
Transportation to the ceremony
And the groom's side also tends to pay for the honeymoon. Although, it's also becoming more popular to ask guests to donate to the honeymoon fund as their gift to the couple, if you'd like to go that route.
Bride's Side
Decorations
Gifts to bridesmaids
Dress
Any church costs
Invitations and any stationary
Music (both ceremony and reception)
Photography
Any rental costs
Videography
Food and reception site
Wedding planner (if using)
Again, this is just a breakout of how many couples typically divide up the budget today, but adjust as necessary to fit your individual situation.
Now, you can fully enjoy your wedding knowing that you and your families won't be going into debt over your special day because you knew your budget and you stuck to it!
Sources:
The Wedding Book: The Big Book for Your Big Day by Mindy Weiss with Lisbeth Levine