Wedding Jewelry
You can find the diamond engagement rings and matching wedding rings of your dreams at any of the professional jewelers listed below. While visiting any of these businesses, don't forget to look for that special "thank you" gift for your maid-of-honor, bridesmaids and flower girl. Jewelry always makes a great gift.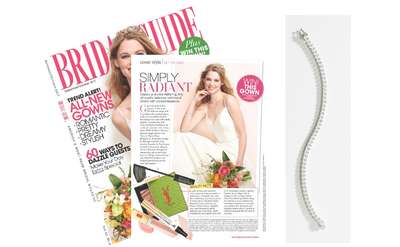 Touchstone Crystal by Swarovski
Style you can count on!
Touchstone Crystal by Swarovski is an international luxury brand with exquisite jewelry you'll want to wear for your wedding and all special occasions. Each piece is uniquely designed with high quality Swarovski crystals and has a signature sparkle.