5 Types of Adirondack Weddings (With Venue Suggestions!)
You know you want an Adirondack wedding, but what does that mean? Get venue ideas below conducive to everything from a rustic barn wedding to a boat wedding to a glamorous and grand celebration. You'll be well on your way to having the special Adirondack celebration you've been envisioning!
Keep It ADK Classic With a Rustic Barn Wedding
The Barn at Lord Howe Valley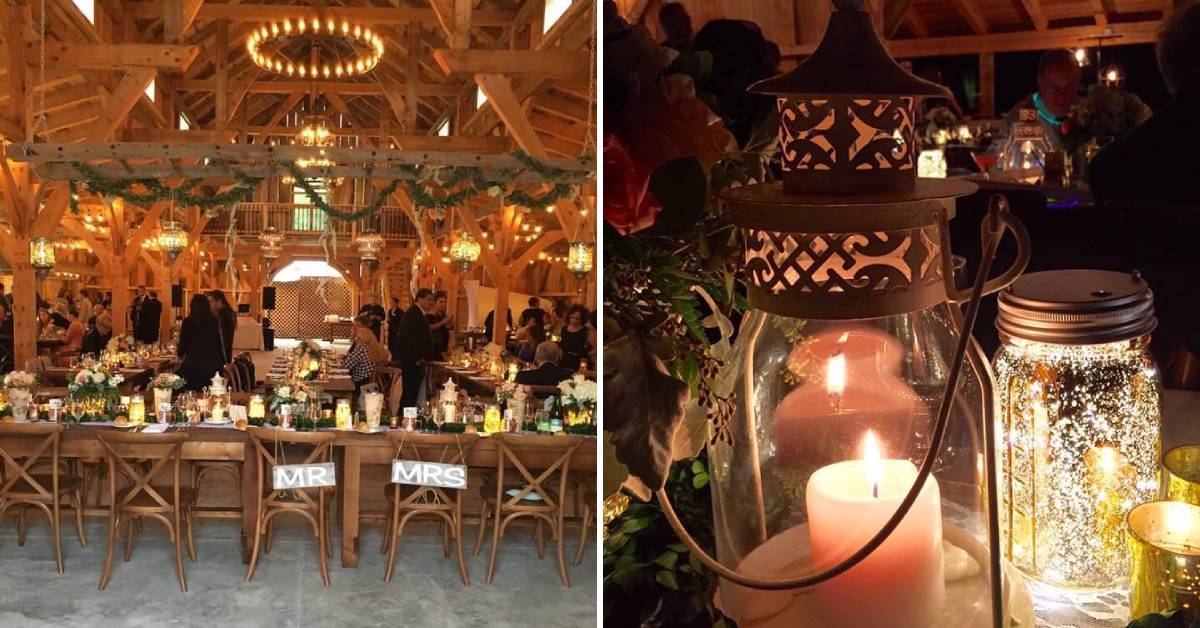 As one Google reviewer puts it, this Adirondack wedding venue is "so dreamy you really don't even need to have decor, because the barn is that beautiful just on its own." Indeed, the rustic yet stunning Barn at Lorde Howe Valley in Ticonderoga is situated on 77 acres in between Lake George and Lake Champlain. The barn itself is a carefully designed timber frame with chandeliers, arches, and more small details that give the venue that special ADK personality.
Adirondack Woodcraft Camps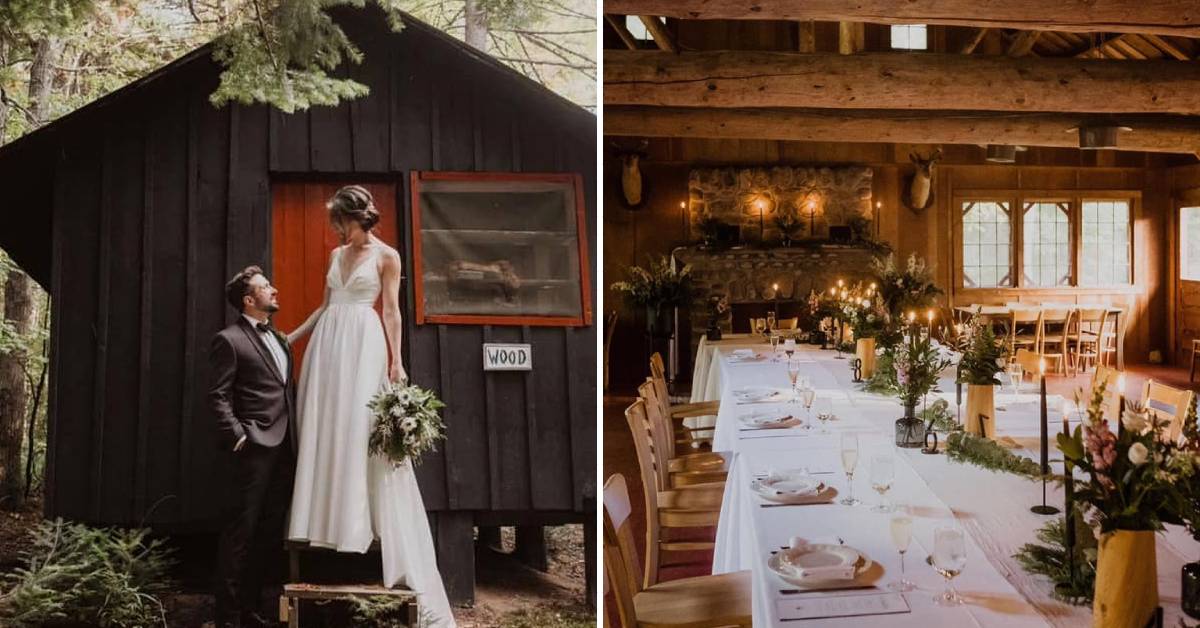 Adirondack Woodcraft Camps in Old Forge is available from mid-August to mid-October, for an ideal late summer/early fall wedding. They have two venues, the Dining Hall and the Long House, and both are classic rustic Adirondack. The dining hall seats 150 guests with room for a dance floor, while the Long House is ideal for a smaller ceremony. What's special about this venue is that you can opt for camp-style Adirondack activities to be added to the celebration.
Bask in the Beauty of the Outdoors – Perhaps by a Lake!
Lodge on Echo Lake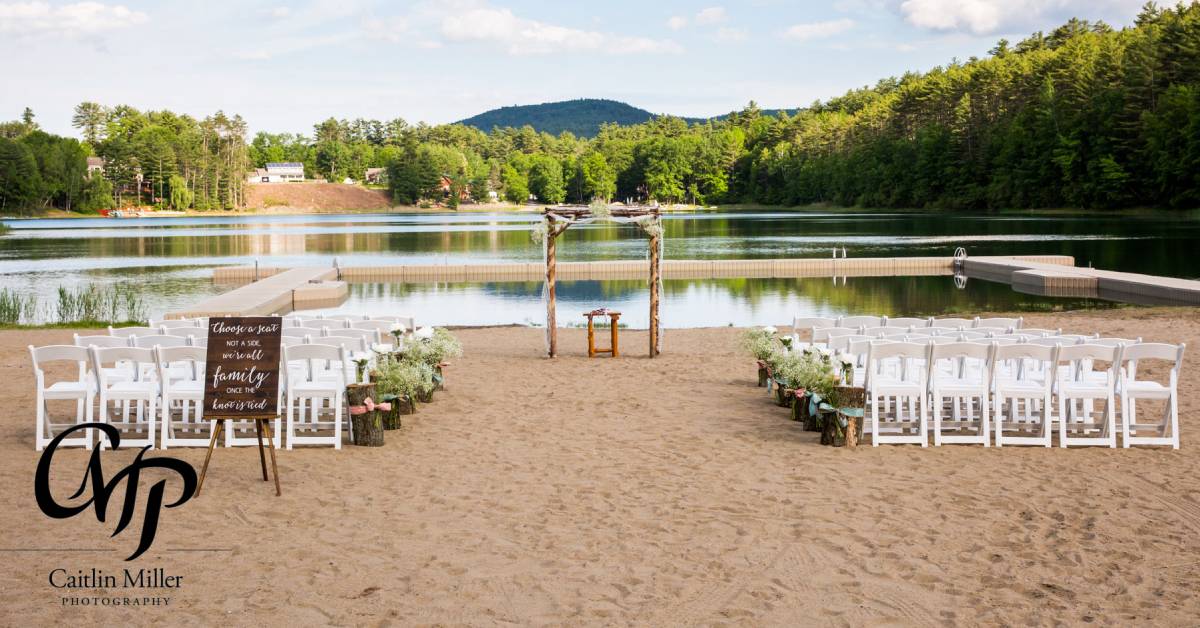 The Lodge on Echo Lake offers that getting-away-from-it-all feel that is so special about the Adirondack region, but it's also only 10 minutes from Lake George in Warrensburg. You'll have the 35-acre spot to yourself with picturesque views of Echo Lake. This is a great location for a traditional outdoor wedding, or even an intimate ceremony or micro wedding. They offer plenty of options when it comes to packages, recreational opportunities, and more.
Fern Lodge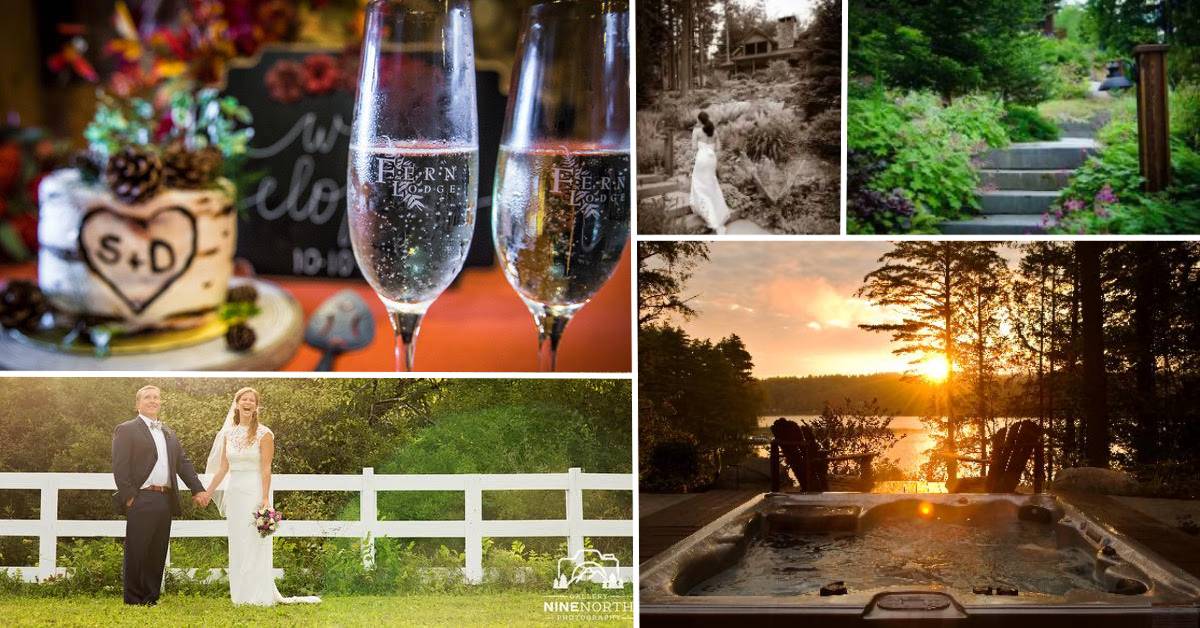 Leaning towards an elopement for your outdoor Adirondack wedding? The Fern Lodge in Chestertown is the prime place to go for romantic Adirondack getaways, whether it's for an elopement, honeymoon, or a special vacation for the two of you. Think luxury lodging with an outdoor hot tub, fireplaces, a boathouse deck, and gorgeous gardens conducive to wedding ceremonies. Check out their Adirondack Elopement Package!
Moon Meadow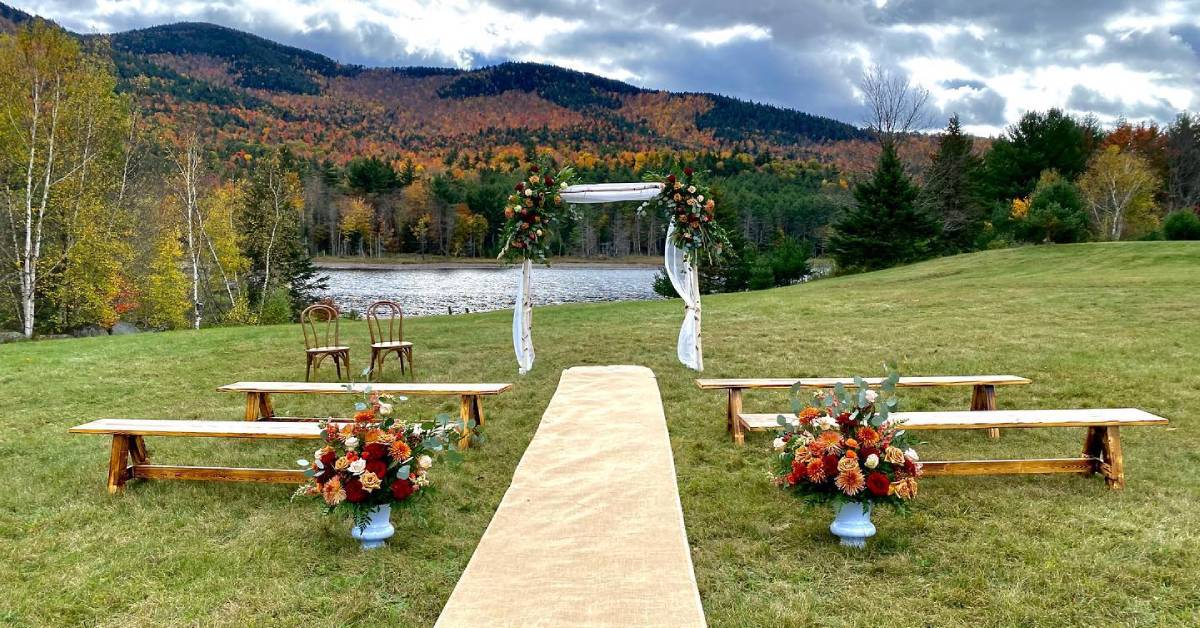 It doesn't get more "Adirondack outdoor wedding" than this: a 50-acre meadow, 25-acre lake, and Whiteface Mountain in the background. Beautiful! Moon Meadow is so exclusive there isn't an official address, but they are located minutes from downtown Lake Placid. They can accommodate a variety of different wedding styles and events, and specialize in "adventure elopements," intimate weddings, and small and large tented weddings.
Whiteface Club & Resort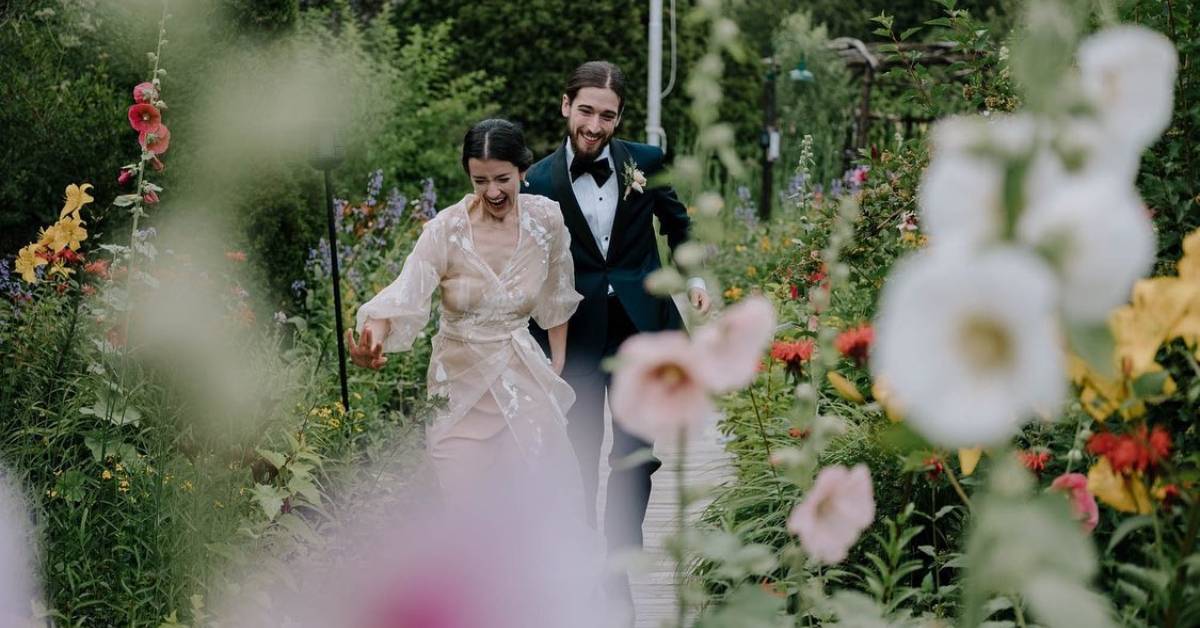 Whiteface Club & Resort is located right on Lake Placid, and can offer a waterfront garden ceremony with views of Whiteface Mountain. From there, move the party to the Moose Lodge Boathouse Restaurant for cocktails and hors 'oeuvres, followed by the reception and dancing in the Adirondack Dining Room. Wedding guests can choose from a multitude of accommodation options, including condos, cottages, and homes.
Take the Nuptials to the Lake With a Boat Wedding
Lac du Saint Sacrement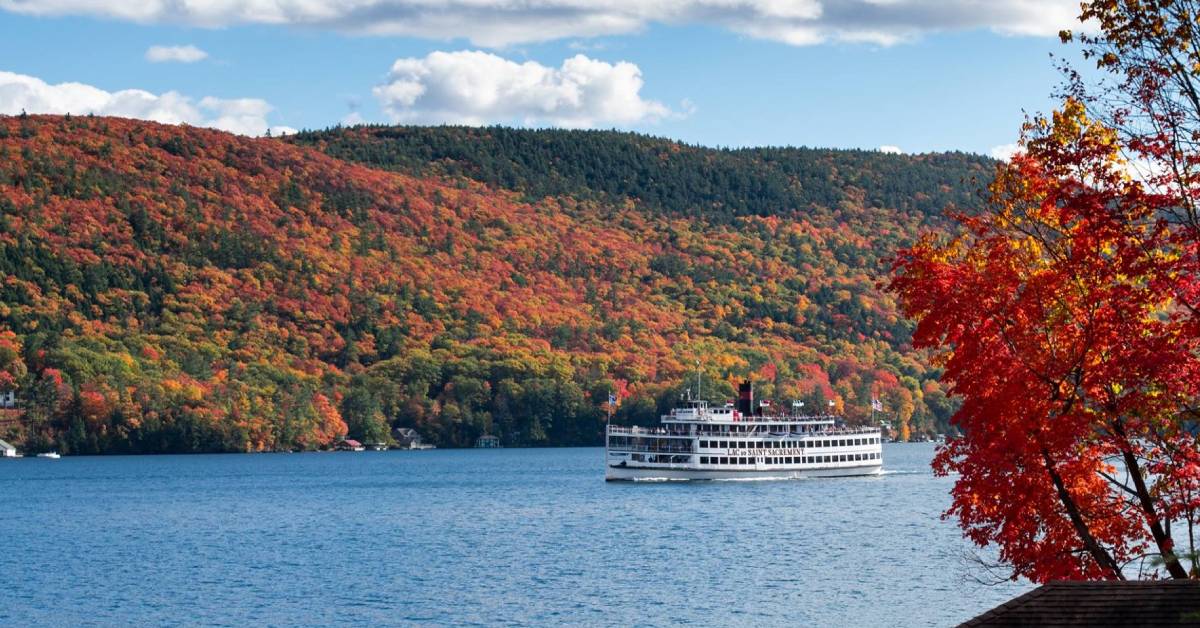 If you have your sights set on a Lake George wedding, you might want to consider a boat wedding from the Lake George Steamboat Company. They have a couple of options, offering weddings on two out of their three ships. The Lac du Saint Sacrement provides private charters for up to 350 guests between two decks. The boat is climate controlled, has three bars, and catering is included with the wedding package.
The Mohican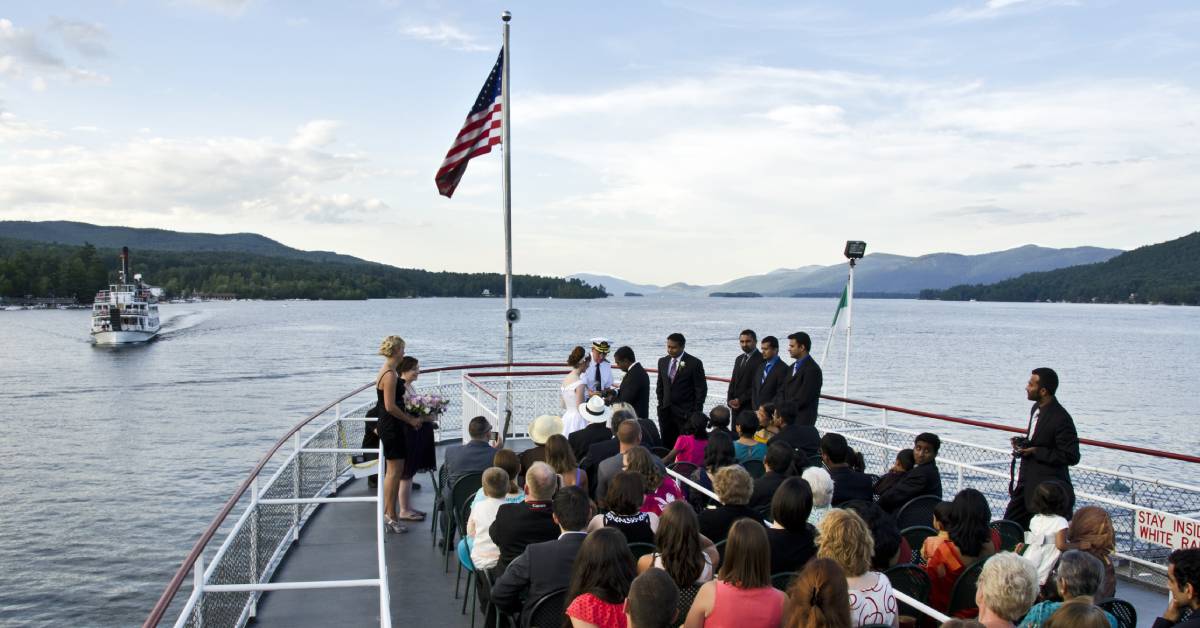 The Lake George Steamboat Company's other boat used for weddings, the Mohican, is conducive to smaller celebrations between 50 and 120 people, and includes a fully stocked bar and a dance floor. One perk of this boat option is that it has the flexibility to pick up guests at various locations around Lake George. The Mohican is the oldest continuously operated tour boat in America, so hosting your wedding on this ship means your celebration will be a part of that rich history.
Read more on boat weddings on LakeGeorgeWeddings.com >>
Enjoy an Elegant Country Club or Golf Course Wedding
Whiteface Lodge Resort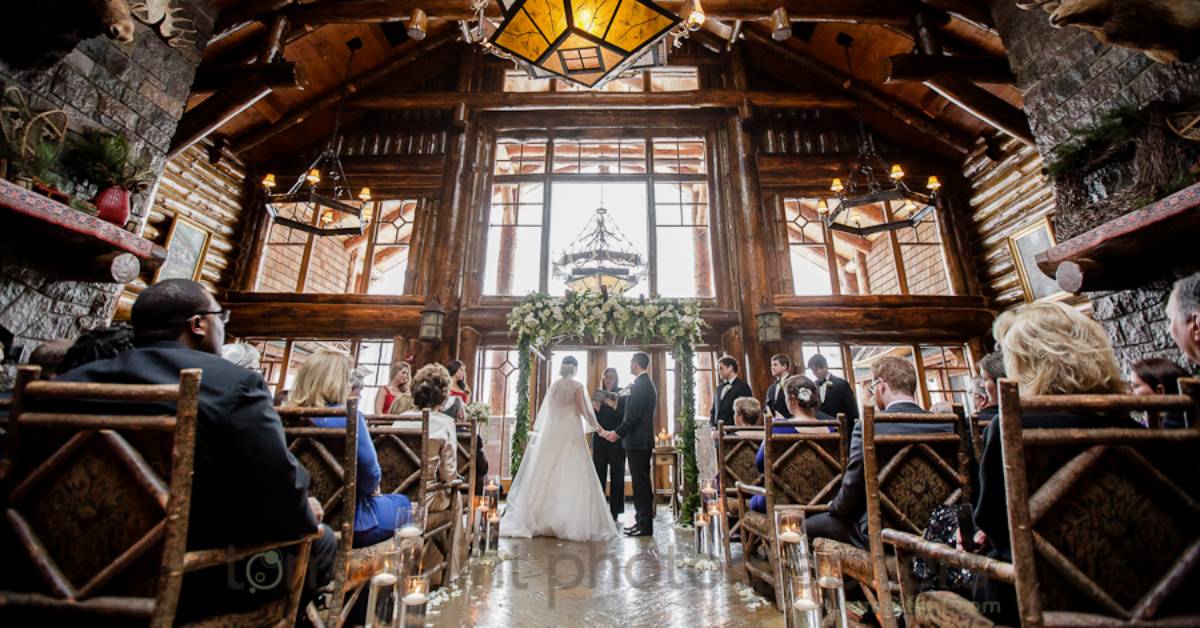 The Whiteface Lodge Resort in Lake Placid not only has a lavish venue for your Adirondack ceremony, but an on-site spa that has been listed in the Top 100 Spas in North America by Conde Nast Traveler – what a perfect addition to a glamorous wedding! You'll also love the KANU Dining Room on site, one of the best restaurants in Lake Placid. From the venue to the accommodations ot the amenities, this one checks all the boxes.
Top of the World Golf Course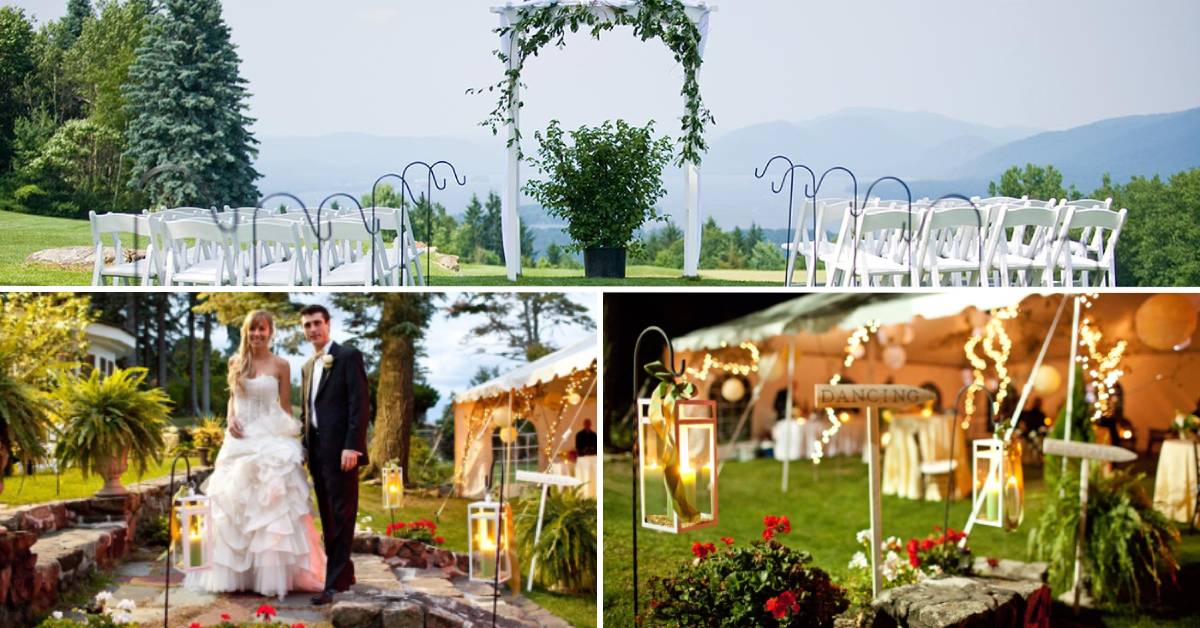 You can't go wrong with a venue that has "top of the world" in the name! Top of the World Golf Course in Lake George sits on top of French Mountain, and offers more than the greens and the bed and breakfast. This is a fantastic option for a wedding venue with scenic sights, and the professionals work hard to cater the event to your vision. Any venue that offers on-site, overnight accommodations for guests is always a bonus.
Go Glam With a Grand Hotel or Banquet Hall Wedding
Inn at Erlowest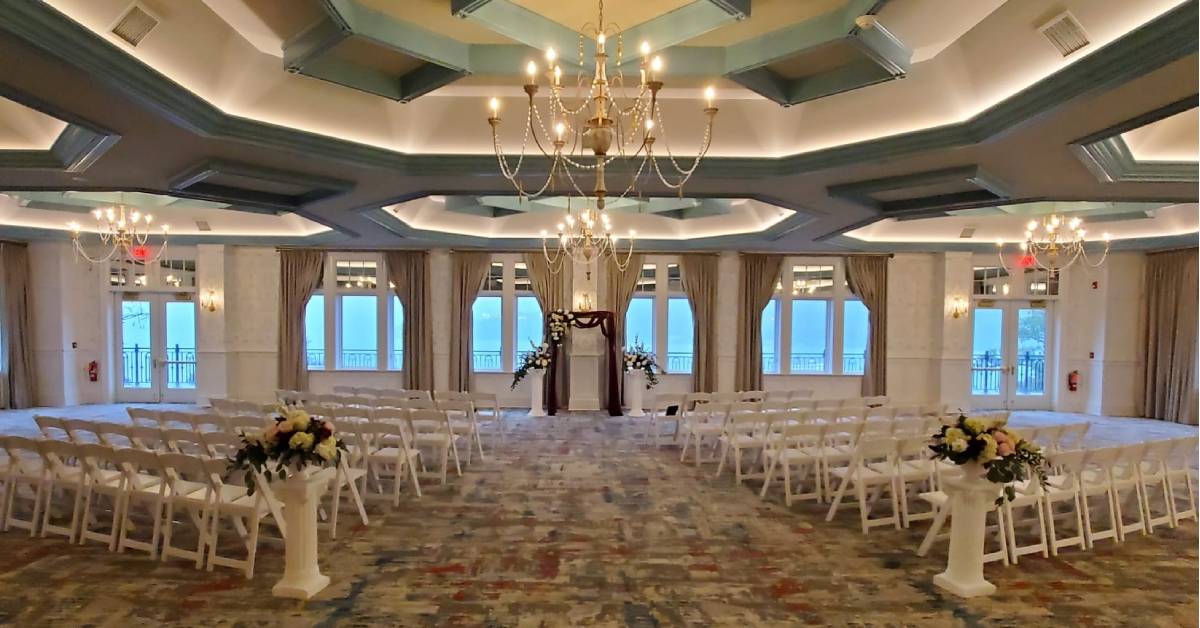 Does a wedding get more glamorous than if it takes place at an actual castle? The Inn at Erlowest in Lake George is a five-star hotel and wedding venue set in a Queen Anne-style stone castle that overlooks the lake. This venue can accommodate up to 250 guests for a truly lavish celebration. The reception takes place in the grand ballroom with ivory columns and coffered ceilings, and the ceremony can take place in the courtyard, at "North Pointe" overlooking the lake.
The Sagamore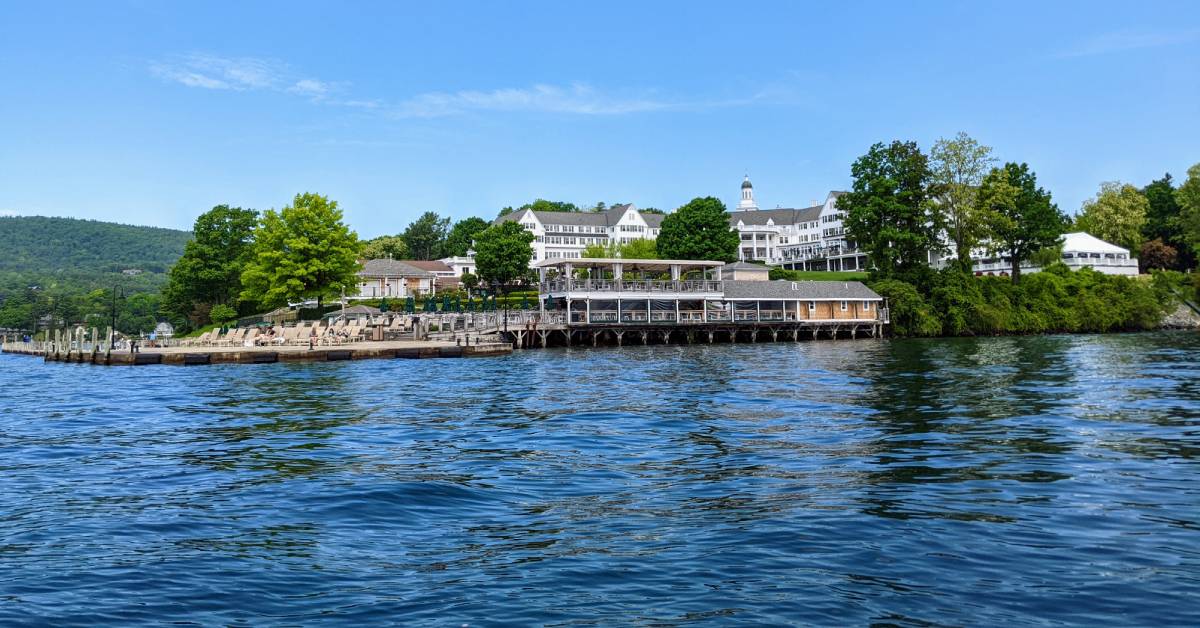 Dating back to 1883, the Sagamore has been considered an ultra luxurious destination in the Adirondacks for a long time. This grand hotel and resort is situated in Bolton Landing on Lake George, and offers top notch accommodations, dining, and of course, wedding services. Those seeking a "glam wedding" will be pleased with this choice. Make use of spa services, indoor and outdoor heated pools, and more activities and amenities available to your party.
Grand Mohican Ballroom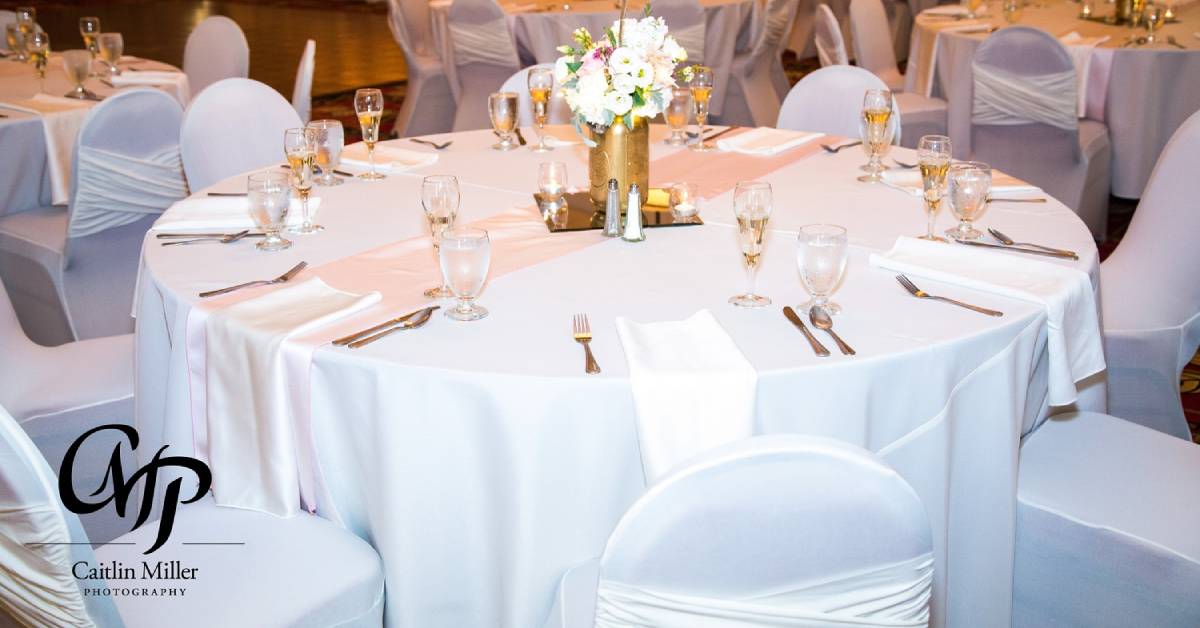 Did you know? The Six Flags Great Escape Lodge & Indoor Waterpark in Lake George also serves as a grand and romantic wedding venue! Their 4,800-square-foot Grand Mohican Ballroom is fit for any fabulous bride and groom. All-inclusive wedding packages comprise overnight accommodations, catering, a dance floor, and much more, including access to their outdoor courtyard. A celebration here can include up to 275 guests.
No matter your wedding type or theme, the Adirondacks has a venue for you!