Find Charming Venues Perfect for Micro Weddings in the Adirondacks
You'll find different definitions of what a "micro wedding" entails, but generally the guest list falls somewhere in between 15 and 50 attendees. It's larger than what an elopement ceremony would entail, but significantly reduced in size from what would be considered a traditional wedding.
If you're thinking about jumping onto the micro wedding bandwagon to reap the benefits of a more intimate gathering and a lower overall price tag, check out these five wedding venues in the Adirondacks ideal for your small(ish) ceremony.
Note, the guest number here includes the bride and groom.
The Fern Lodge (Up to 16 Guests)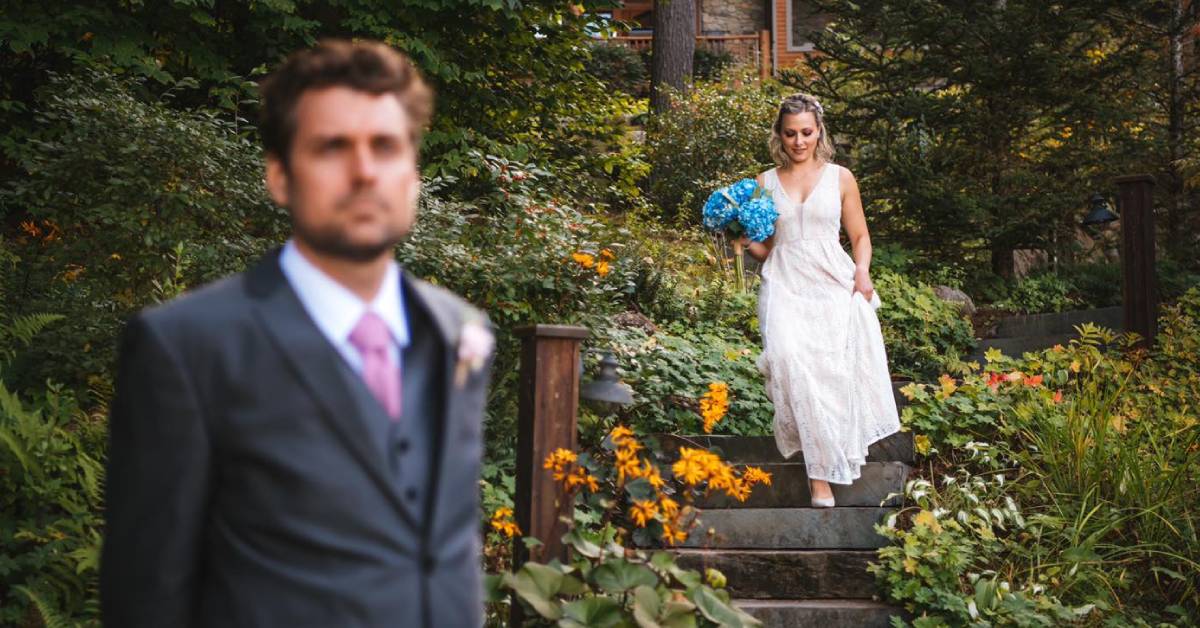 A Micro Wedding, Fern Lodge Style
The Fern Lodge in Chestertown specializes in elopements and small ceremonies. At a capacity of 16, they fall on the smaller end of the micro wedding spectrum. The exclusive ceremony can take place in several spots on their lakeside property, although they recommend the gardens.
Their Petite Wedding Package listed alongside the elopement options includes accommodations at the five-room inn, plus a two-bedroom vacation rental on the property. A gourmet breakfast and upscale amenities are available for all guests.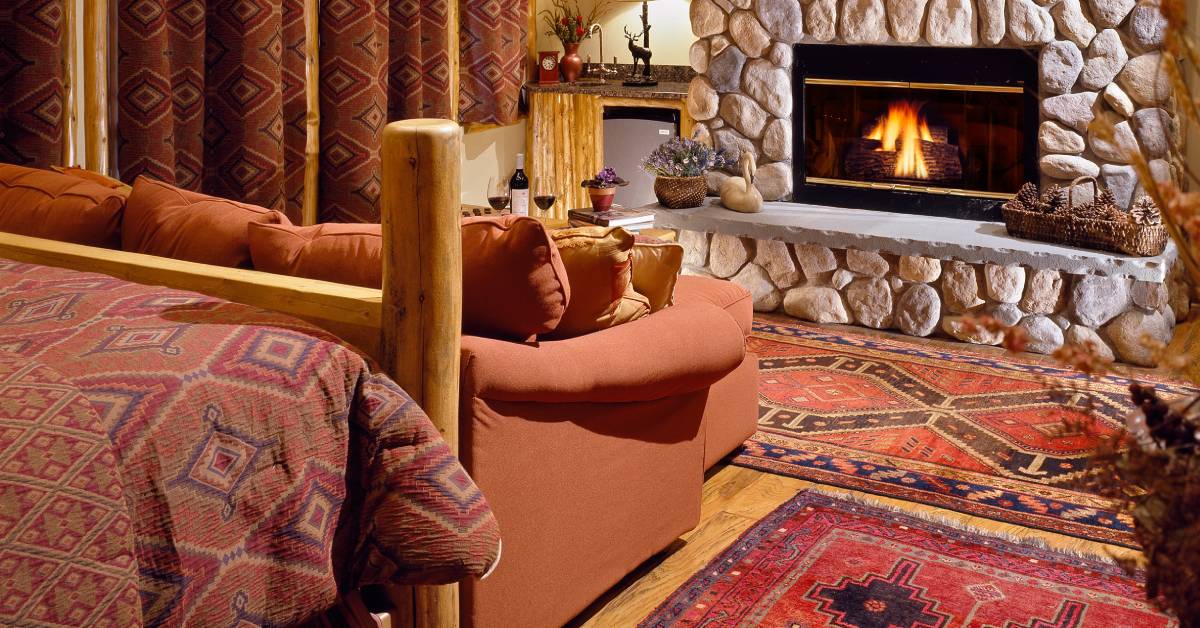 About the Venue
The Fern Lodge is a five-room, high-end, waterfront inn/bed and breakfast with luxurious perks like an in-room Jacuzzi, in-room fireplace, outdoor hot tub, outdoor fire pit, game room with pool table, honor bar and wine cellar, and a sauna.
Hotel Saranac (Up to 25 Guests)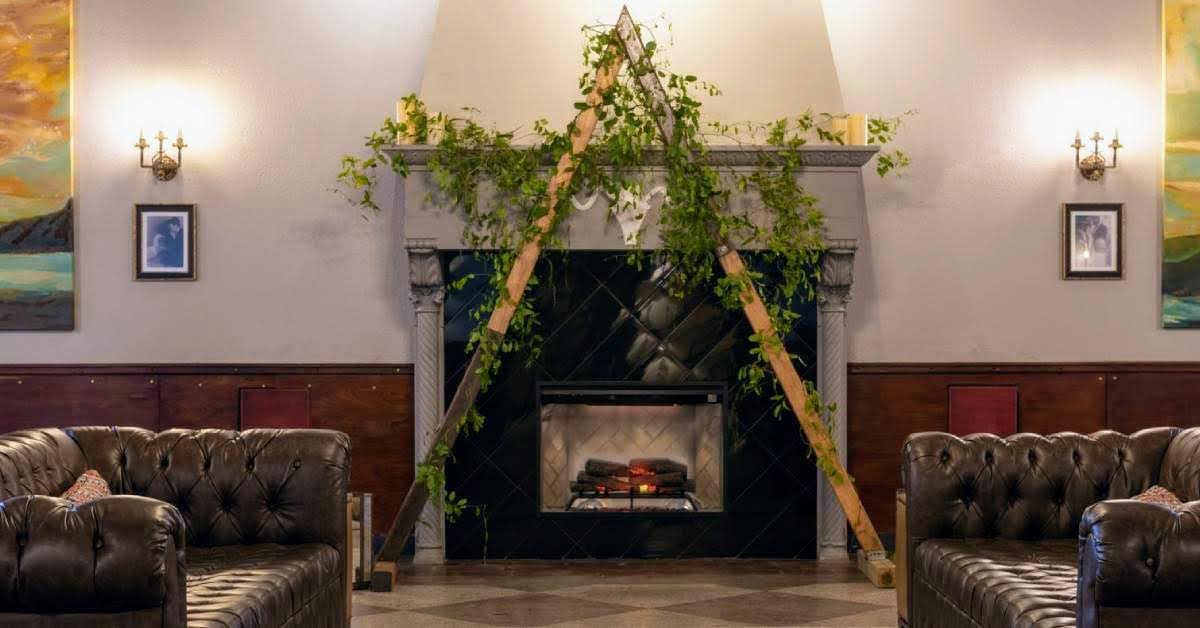 A Micro Wedding, Hotel Saranac Style
Although it's called an Adirondack Elopement Package, we're featuring Hotel Saranac in this micro wedding list because the package includes intimate gatherings for up to 25 people. This package is available Sunday through Thursday and includes accommodations for two nights, access to the hotel rooftop for photos (or the ceremony!), a seasonally inspired bridal bouquet and boutonniere, a certified officiant, and more, including a photographer-add on option. Just bring yourself, and a few of your favorite people!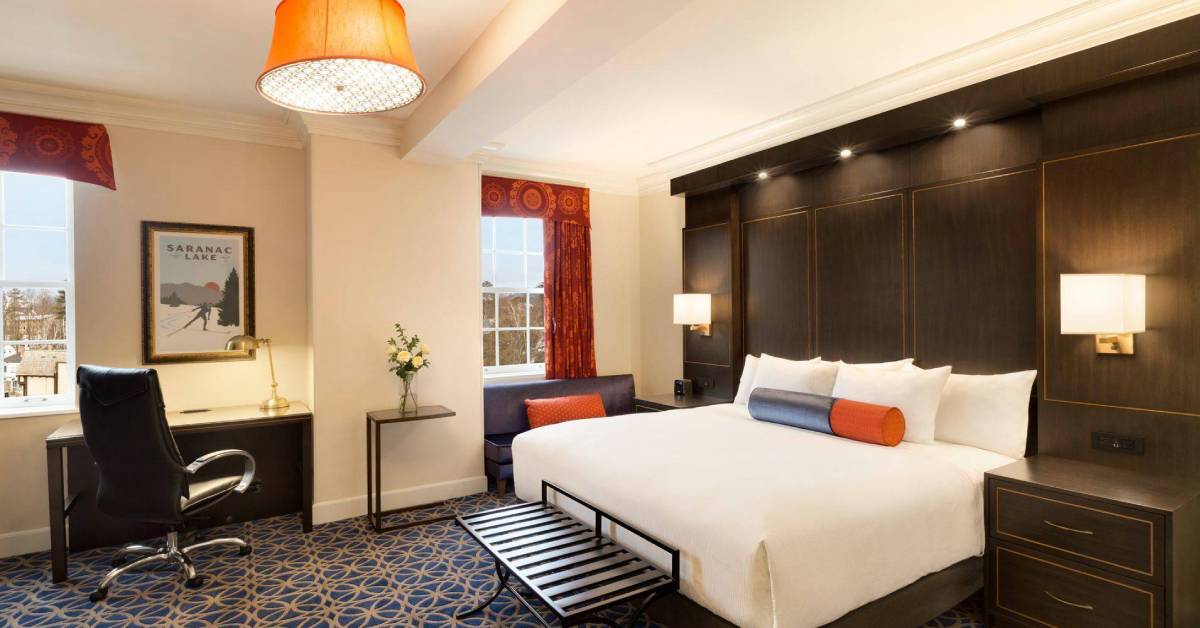 About the Venue
Hotel Saranac is a lovingly restored, historic Saranac Lake icon with exquisitely decorated rooms, an on-site restaurant, and a Great Hall Bar. The hotel exudes a unique, roaring 20s meets modern day Adirondacks vibe.
Garnet Hill Lodge (Up to 40 Guests)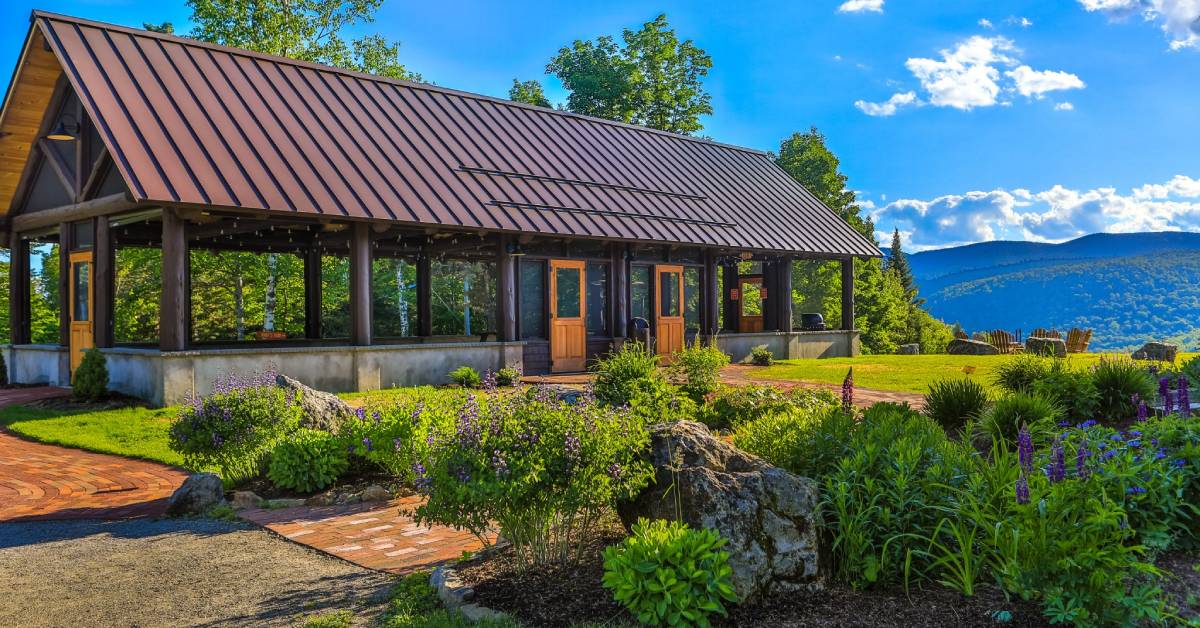 A Micro Wedding, Garnet Hill Style
Micro weddings at Garnet Hill Lodge in North River comprise no more than 40 guests, and the package includes special per person pricing, reduced facility fees, a champagne toast, and more. Couples have the option of renting out their gorgeous new wedding pavilion, shown above. No need for a tent! The structure has a screen that can come down or be raised up.
Micro wedding packages are available during the non-peak wedding season, which for Garnet Hill includes November (excepting Thanksgiving through the following weekend), the first two weeks of December, and all of March, April, and May.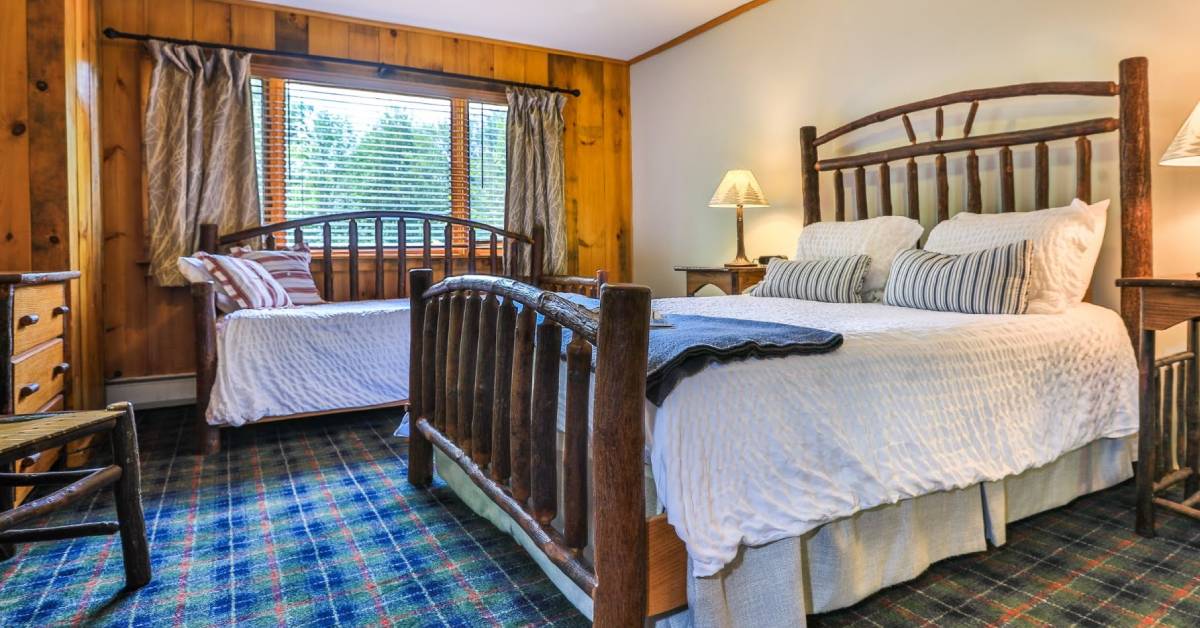 About the Venue
Garnet Hill Lodge seemingly has it all on their 650-acre property: picturesque mountain and lake views, comfortable and elegant accommodations, an on-site restaurant, an on-site outdoor center with bikes and other rental equipment, and on-site trails for year-round recreation.
The Inn at Erlowest (Up to 50 Guests)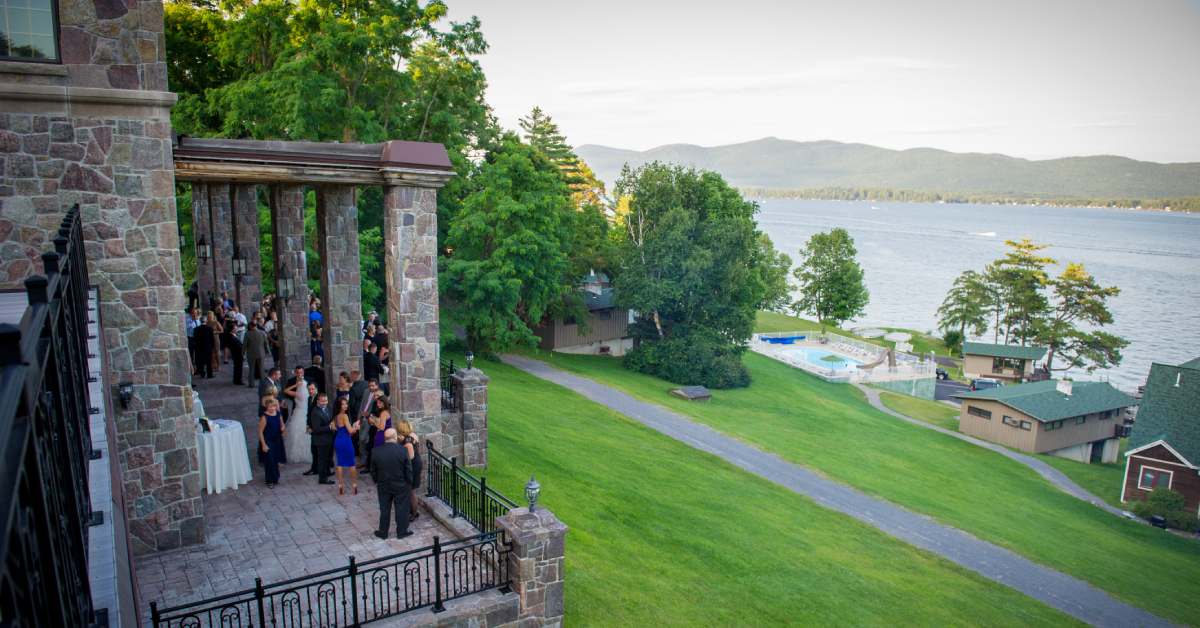 A Micro Wedding, The Inn at Erlowest Style
Experience a picture-perfect intimate gathering at The Inn at Erlowest. This stunning venue provides exceptional ceremony locations and day-of coordination for up to 50 guests. Choose from indoor and outdoor dining options for an unforgettable event that you and your guests will cherish forever.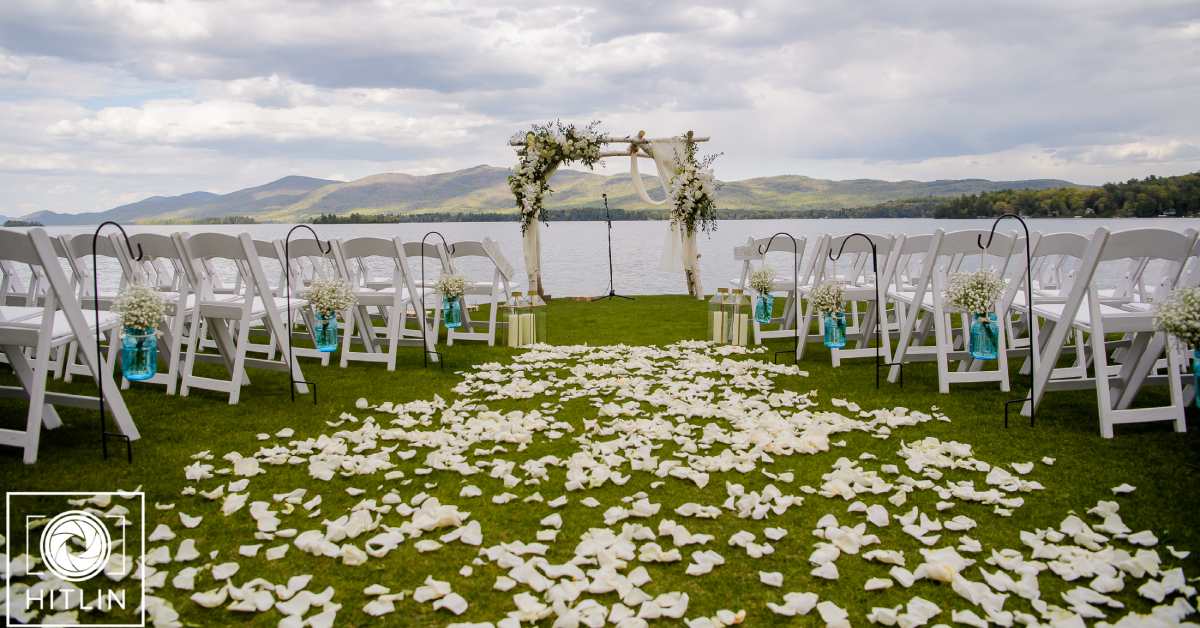 About the Venue
This magical and intimate castle offers indoor and outdoor event spaces fit for a king. Beautiful stonework and stunning views of Lake George provide the perfect backdrop for an outdoor ceremony or reception, while a grand ballroom and dining room are offered for indoor spaces.
The Bond 1786 (Up to 75 Guests)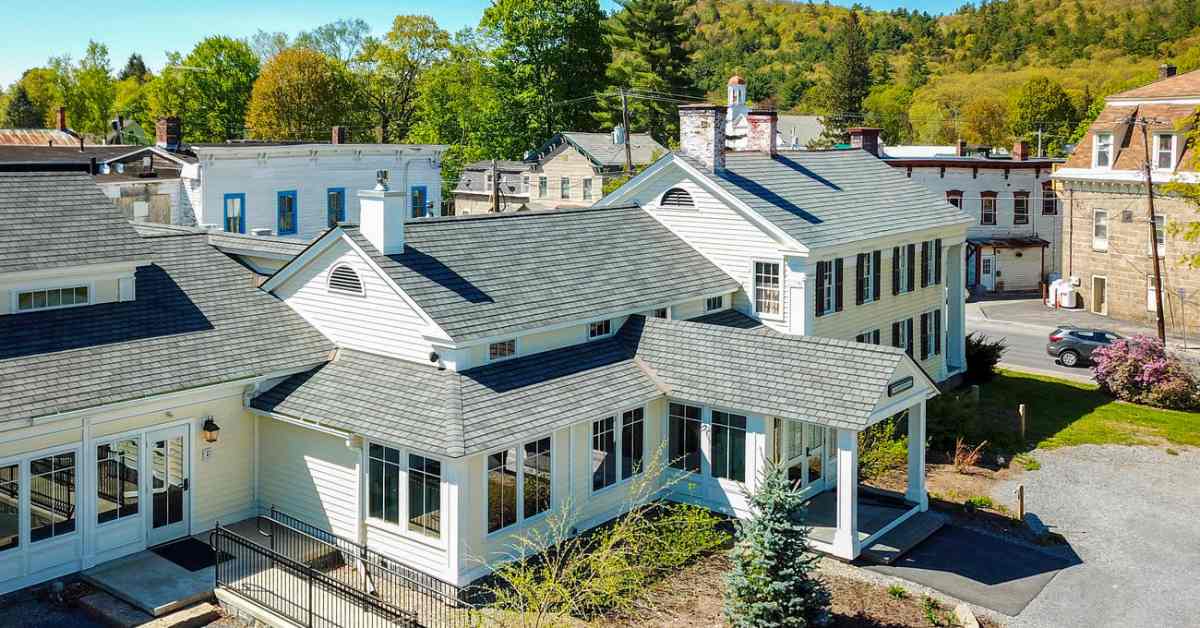 A Micro Wedding, The Bond 1786 Style
The Bond 1786 concentrates on small, intimate weddings for up to 75 guests. Spacious lawns and stunning Victorian gardens make for the perfect backdrop for both ceremonies and receptions. The venue also has an on-site restaurant that serves delicious craft cocktails, local brews, and homemade desserts.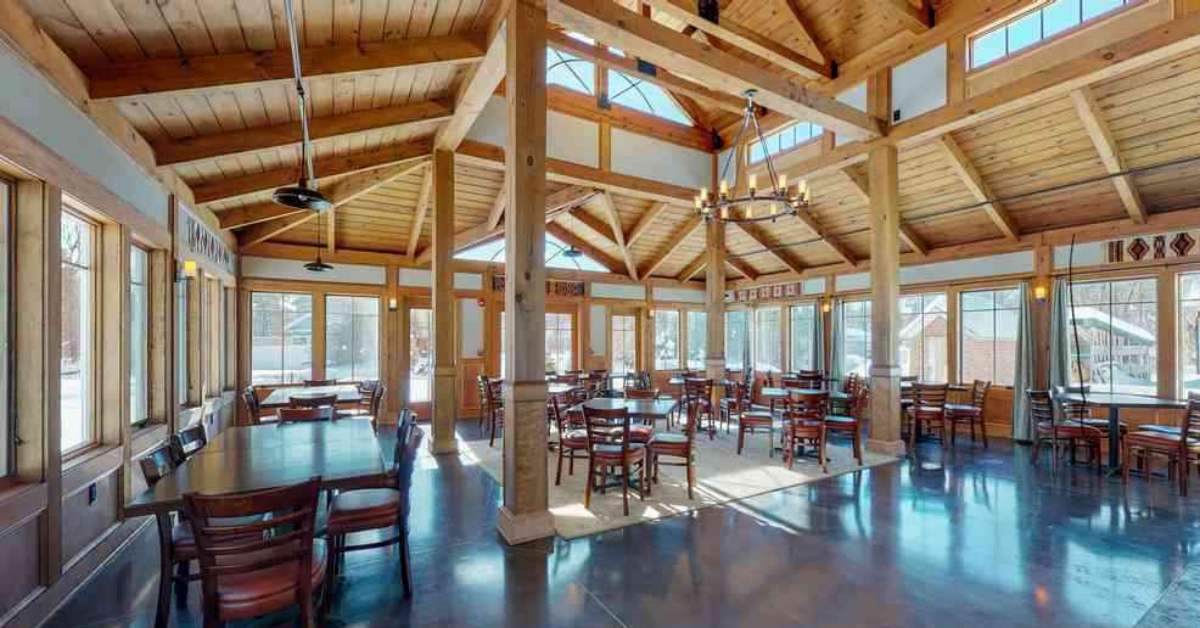 About the Venue
This historic boutique hotel sits on a woodsy plot of land in Warrensburg and offers luscious grounds with ample room for outdoor tented weddings. Inside, the restaurant holds small private dining spaces, an elegant bistro area, and a main dining room with large cathedral ceilings. It also offers 10 newly renovated, charming rooms where guests can stay.