Bride Had Dream Venue Built and Now You Can Use It Too
Megan Boulé and her fiancé struggled with finding an affordable venue they loved for their special day. After spending a holiday at Megan's family camp in Whitehall inspiration struck: they could have the venue of their dreams built right on their own property.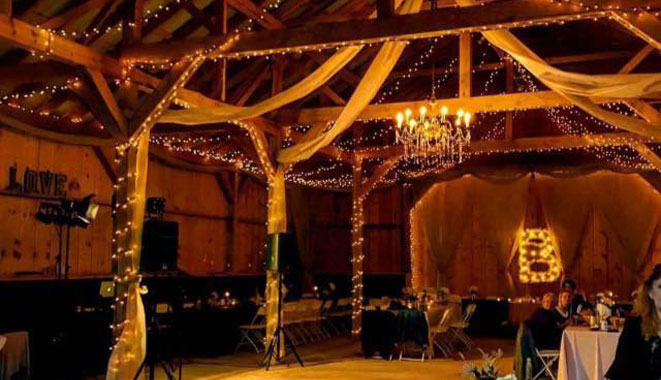 It was Megan's father who decided on the course of action.
"He finally just said, 'Let's just build a barn,'" Boulé's mother, Hillary Rozell, told The Post Star.
Joe Rozell spent close to two years working on a 40'x60′ barn that Megan got married in on September 2, 2017. After the celebration was over the family realized that others might want to utilize this great venue that they call The Barn at Castle Creek as well, and so they are offering to rent it out for $4,000.
Rustic barn weddings are becoming more popular today, and this is a prime chance to have that country-feel wedding on a gorgeous property for a decent price.
The barn is at the end of a long dirt road in Whitehall and sits next to a manmade pond. It has electricity through a generator. Those using the facility will need to rent tables and chairs and hire a caterer. The Rozells used a portable bathroom for Megan's wedding, but are planning to install bathrooms as well as a bar and tables and chairs.
Interested in scooping up this great deal and hosting your wedding or an event at The Barn at Castle Creek? You can contact Hillary Rozell via Facebook, or at 518.361.3130.
Sources:
The Post Star: Build it and she will wed